About Me


I am originally from Canada and have been living in the UK for over 25 years now. I used to work for a company called Sun Microsystems in Camberley until I was involved in a life-changing accident. I was a passenger in a car that was involved in a head-on collision.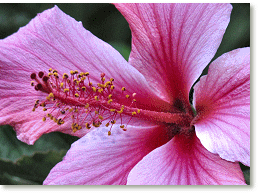 This resulted in broken vertebra in my lower spine causing an overall alteration in my spinal alignment. After two years of physiotherapy and osteopathic sessions and numerous hospital visits, I was not experiencing the results in my rehabilitation that I was expecting. Whilst those therapies undoubtedly helped me to recover, I felt that in order to progress, I would need to seek alternative therapies. That is how I came across the Alexander Technique. At that time, I had lost my office job because sitting for the whole day was too much for my back to handle. This led me to think about methods in which I could improve my sitting.

After a few sessions, I learnt that the Alexander Technique was so much more than just a therapy to improve my posture. I began to consider becoming a teacher of this practice, rather than go back to the life I had before.

Through the years of training and working as an Alexander Technique teacher, I was introduced to numerous other alternative therapies that could further help my back and related hip and leg problems. Many of these I became specialised in and decided to incorporate into my own business and personal rehabilitation (as shown here on my website).

I am not going to over-exaggerate the effects these therapies had on my back trauma. It has taken me until recently to regain almost the same level of mobility I had before the accident. The remainder I put down to the fact that I have got older as well as to the sometimes negative and pessimistic feelings I have had. But as things are now, I am really pleased and so very grateful for the experience and this journey, AND to feel this good within my physical and mental well-being! This is most certainly down to the mixture of techniques, therapies and healing I undertook and can now offer to you.